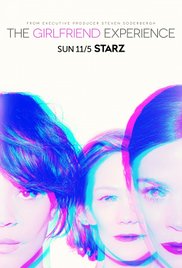 Download all episodes
An ambitious student Christine is going to work in a law firm after she graduates. But she's sure that waiting for the final exams is a waste of time. The girl wishes to have pocket money right now, and the job in the excort service gives her an opportunity. But the disadvantage is in her family's irreconcilability to this kind of work, that's why Chris keeps it in secret.
Combination of two various activities is very strain – they often call her from the office to satisfy rich men's demands. If Christine refuses, she'll be fired. How long can the girl hold her positions and balance between studies and job?
Original Title: The Girlfriend Experience
Country: USA
Release Date: 2017
Genres: Drama
Creator: Lodge Kerrigan, Amy Seimetz, Transactional Pictures
Cast: Anna Friel, Carmen Ejogo, Louisa Krause, Riley Keough, Paul Sparks, Mary Lynn Rajskub, Briony Glassco, Sabryn Rock, Bill Lake, Aidan Devine, Drew Nelson, Michael Therriault, Sugith Varughese, Narges Rashidi, Oliver Becker, Kate Hewlett
Runtime: 27 min
Language: English
Trailer: