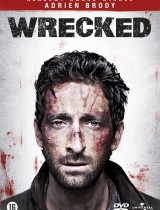 Download all episodes
Your life can be changed after one flight by plane. Just imagine that in the morning you are having breakfast in your own apartment and in the evening you are on inhabitant island looking for some food.
"Wrecked" is a story about group of people who survived after plane crash. According the plot the plane was flying to Thailand. After the crash only few people survived. Now they are forced to fight for life and food. They must learn how to live on the island and survive among the other passengers. And only black humor can help the passengers to manage and survive in nature. This comedy will be very intersecting for the whole family.
Original Title: Wrecked
Country: USA
Release Date: 2018
Genres: Comedy
Creator: Jordan Shipley, Justin Shipley, Shipley & Shipley Productions, Studio T, TBS Productions Inc.
Cast: Zach Cregger, Asif Ali, Rhys Darby, Jessica Lowe, Ally Maki, Brian Sacca, Brooke Dillman, Will Greenberg, George Basil, Ginger Gonzaga
Runtime: 30 min
Language: English
Trailer: